Welcome to Hart2Hart Express
As the UK GSA for TNT Airways, we are able to access the Air Cargo Sales (ACS) product, which enables us to offer you the complete package for your air freight requirements. Please call our sales team on: 01753 683557
With daily flights Monday to Friday nights ex Stansted Airport and East Midlands we are able to send pallets / large consignments or parcels, Hart 2 Hart can provide an airport to airport service or door to door service with very competitive prices. This unique service with late close out and early arrival times helps our customers achieve excellent service levels.
Strategically placed at our Heathrow depot and our partnership with the European GSA Cargo One Belgium we are able to offer a high level of service for all your export and import requirements.
More about us
Daily linehaul Airport to Airport to European destinations via flight ex Stansted:
Austria, Belgium, Bulgaria, Denmark, Estonia, Finland, France, Germany, Greece, Hungary, Iceland, Ireland, Italy, Latvia, Lithuania, Netherlands, Norway, Poland, Portugal, Romania, Slovenia, Spain, Sweden, Switzerland and Turkey.
Nationwide deliveries and collections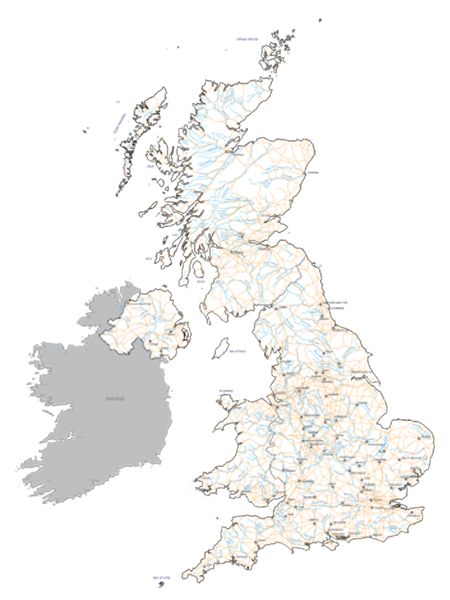 TNT ACS will not accept certain goods for transport. Items that have been deemed prohibited, or anything that is restricted by the International Air Transport Association or the International Civil Aviation Organisation Dangerous Goods Regulations.
Drugs
Live or dead plants
Animals
Foodstuffs
Liquor
Fine Arts
Antiques
Precious metals or stones
Gold or Silver - in any form
Currency (paper or coin)
Credit Cards
Negotiable Items
Material that could be considered pornographic / offensive / political
Liquids
Printers
Toner Cartridges
Aerosols
Liquid Soap
Lotion
Lithium Batteries
UN Numbers
Dangerous Goods
Our expertise
Hart 2 Hart Express are the specialist National and International couriers and GSA for TNT Airways Cargo Sales Service.
Established in 2005, we are a family owned and run business with over 60 years of combined freight and courier industry experience within our management team.
We offer a FAST courier collection by van and truck with ASAP delivery by dedicated vehicle - no diversions to carry out other deliveries, no returning to base to collect other goods.
Our service to our customers is our number one priority, we'll do whatever we can to ensure customer satisfaction in the most cost effective way. Repeat business is the key to any companies success and we work hard to ensure that our customers and their clients are happy with the service we provide and maintain an ongoing professional partnership.